Yosuke Hayashi
Talk

0
885pages on
this wiki
Things are shaping up nicely...

This article/section is currently under construction. The information on this page should not be considered as accurate or complete. Please remove this tag if this page hasn't been edited recently.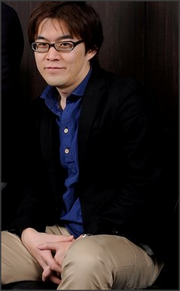 Yosuke Hayashi is the current head of the Tecmo development studio, Team Ninja.
He first came to prominence with his work in directing the development of the Nintendo DS game Ninja Gaiden: Dragon Sword and Ninja Gaiden Sigma for the Playstation 3. Following the turbulent departure of former Team Ninja lead Tomonobu Itagaki, Hayashi was promoted and given the studio's creative reigns. His first projects as Team Ninja lead include Ninja Gaiden Sigma 2 and the Wii title Metroid: Other M.